Welcome to KAGU
Stockists of design led, ethically sourced, unique products.
We design & build bespoke furniture in-house using exceptionally talented local craftsmen & women.
We have an established reputation for interior design services.
THE SHOP
Purchase furniture, lamps & lighting, kitchenware, glassware, fabrics & home fragrances to suit your space and create the perfect look.
SHOP NOW
We Recommend...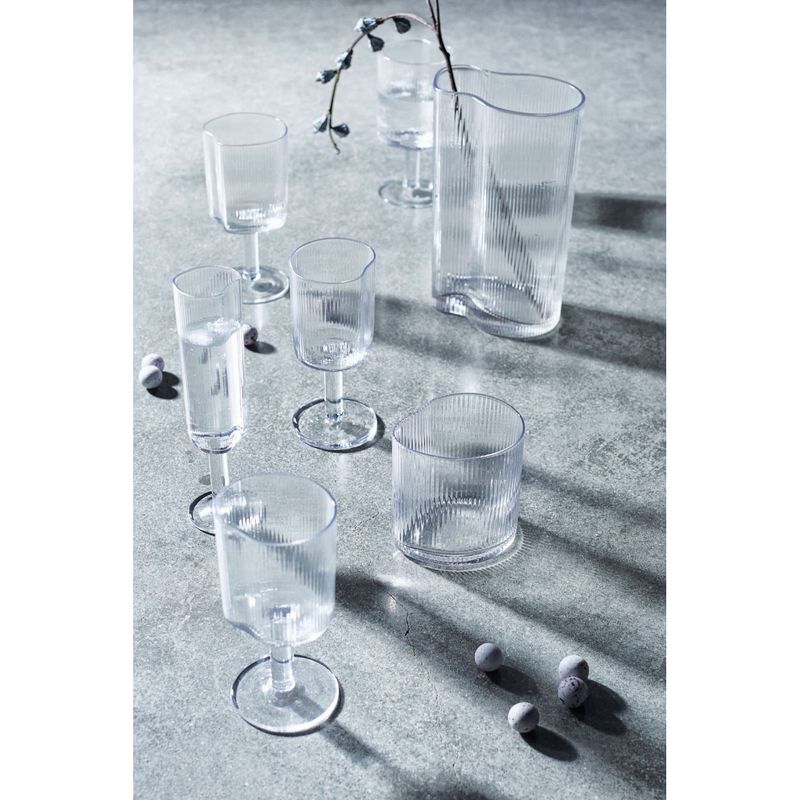 Ripe Ripple Glassware - Wine & Champagne Glasses
NOW in STOCK!
Rippled white wine, red wine and champagne glasses. These mouth blown glass have an organic shape that contrasts to the stylish, grooved surface. Use them for serving a cold glass of white wine on the terrace, a glass of red in a cosy snug or for serving a small dessert in. The glass has both a beautiful design and are practical as they are suitable for dishwasher.
White wine: W: 7,2 H: 15 D: 6,5
Red Wine: W: 7,7 H: 16 D: 7,4
Champagne glass in clear glass from MUUBS. The mouth blown glass is made with a rippled surface and has a beautiful organic shape. They are perfect for toasting or for a summer night drinking sparkling wine. The glasses are suitable for dishwasher.
Champagne: W: 4,5 H: 19,7 D: 4,5
£15.00
Choose Options